---
My Apartment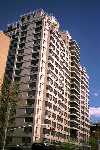 - My building
Back in 1995, I was living in a one bedroom apartment, in a five story building, on Tenth street between First Avenue and Avenue A. If you know the neighborhood, you would know that the area is "in transition". At least it was when I lived there. After living there for about four years, the opportunity arose to acquire my current apartment.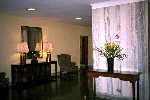 - My lobby
As I looked at it, I had a lot of reasons to buy my apartment and only a few not to buy. I guess the reason that made most sense to me was that for $100 ~ $150 dollars more per month I would get:
a bigger apartment
a nicer building
a nicer neighborhood
doormen/handymen, etc.
The downside was being locked into ownership. Now, if I had plans to move elsewhere, I wouldn't have done it, but I had no such plans. I am a born and bred New Yorker and I wasn't going anywhere. Thus, with a price that fit my budget, I made the jump. And, the rest is history...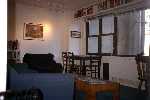 - My living room
Recent News
As of January 2001, I was made a officer of the corporation for my co-op. I am the Assistant Secretary. At some point, I may get a place on the board.
Past News
During the summer and fall of 1998, I have been serving on my Co-op's "House Rules Review Committee". Since the Co-op was formed, a set of house rules was in force. The committee is undertaking the first update of those rules.
---
Copyright: © 2001, G. Stephen Maxfield. All rights reserved.
Last Site Revision: February 14, 2001.